Mill Creek Junction is a sustainable mixed use development located one mile east of Interstate 5 at the corner of two major arterials, Kuebler Blvd and Turner Rd SE.
Located in an Enterprise Zone, Mill Creek Junction is strategically located in Salem, Oregon and less than 1 mile from 1-5 / Kuebler interchange and Salem Airport. Due to the innovative zoning, both Industrial and Commercial zoning are available creating a truly mixed-use development that is home to Oregon's largest commercial scale biodiesel production facility, Sequential-Pacific Biodiesel.
Located approximately 1 mile from Salem Airport and Interstate 5
Unique split zoning (Commercial / Industrial) allows for a wide variety of uses on one property
Located in an Enterprise Zone
Potential to incorporate 'green' building techniques such as PV and Solar Thermal Panels, and Geothermal heat
Located within a campus like setting
East Pringle Innovation Center (EPIC)
EPiC, a 12 acre, phased development designed as a future hub for energy efficient food processing and agriculture related businesses, houses established and innovative young businesses in a campus-like setting.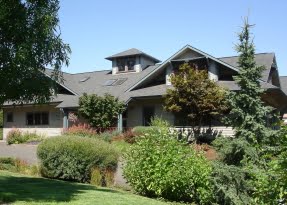 Schoolhouse Corner is transforming into a sustainable mixed-use development that celebrates the historic charm and architecture of the school and surrounding site.
The Madrona Flex Building is a 13,000 SF processing facility situated on a 4.5 acre campus that can accommodate expansion, perfect for established businesses or innovative young businesses.
WILDWOOD | MAHONIA BUSINESSES
Our single-family and multi-family communities are designed to celebrate natural settings, unique designs and quality craftsmanship.
View Properties
Our commercial and industrial projects are located in Salem and Portland markets and include a range of uses including retail, grocery, creative office, specialty food and beverage production and Oregon's largest biodiesel producer.
View Properties
WINE, NURSERY + AGRICULTURE
Our sustainably operated
nursery & vineyard
is Salmon Safe certified, generates solar power, uses locally produced biodiesel.